What is the MEAN Stack? What are The Benefits of Learning Online MEAN Stack?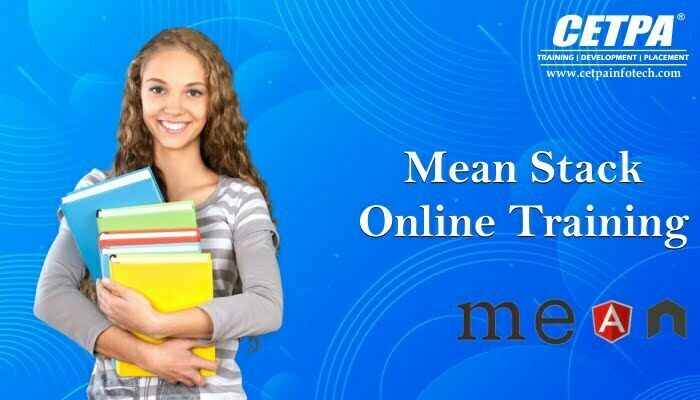 MEAN Stack, a tool with popular technologies, is one of the best ways to be skilled in developing web applications. Equipped with time-saving tools and modern technologies, it has become a primary application among the learners to develop webpages.
The Key Points Of The MEAN Stack:
MongoDB
NodeJS
AngularJS
Express ExpressJs.
For this reason, mean stack online training programs are increasingly becoming popular day by day.
Perks of Learning MEAN Stack
MEAN stack supports every essential requirement to develop a competitive web application. What's more, developing high-quality web applications is much easier compared to other stacks. Though, hands-on learning and proper training are essential.
Unlike other stacks used to develop web applications, the MEAN is less complicated to use as it includes several technologies and features to provide hasslefree web development.
With the knowledge of MEAN, you will have more opportunities to work in the top companies as it is widely used by a number of companies to develop top-notch web applications.
The ever-changing web development is getting advanced day by day with the emergence of new technologies to make it more user friendly and unequivocal, generating more jobs in this sector.
The current problems facing learners with the traditional methods of learning want to switch to online as it is the economical and best way to learn without compromising college studies. This is why CETPA has always promoted the mean stack online Course to provide the best class training at home to students.
Benefits of Online MEAN Stack Training?
Learn at your pace and preferred time.
Obtain in-depth knowledge with high-quality content drafted by the renowned experts.
Get in touch with the trainers online.
The best team having more than 10+ year of experience to help students know about the current trending technologies.
Assist learners with job assistance by sharing the skills and resume with a number of companies.
Read More: 7 Benefits of Developing Webs With Mean Stack