What Everybody Ought To Know About Online Summer Training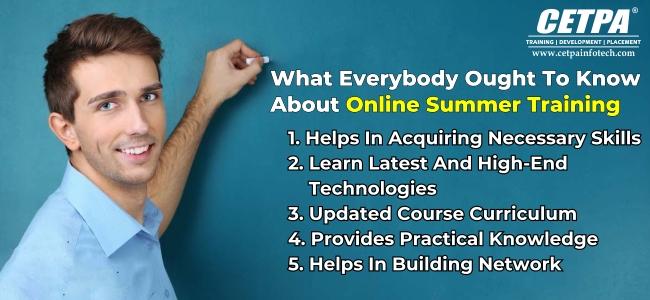 WHAT IS SUMMER TRAINING?
Summer Training is an organized method which lay emphasis on required skill set, information to improve and enhance the performance or to help students to meet their career goals. It helps students to learn new technology, stay them updated with market demand, making them aware of new developments and discoveries and develop skills and competencies required to become employable.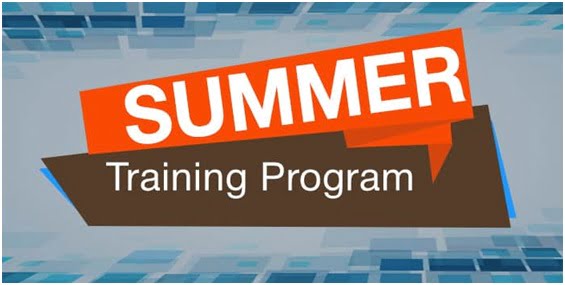 Joining Online Summer Training will provide gives you reasonable skills, workplace exposure and higher knowledge of that industry. Online summer training is a simple, smooth, plan for organizations and associations to enhance their job proficiency. It gives practical knowledge as compare to theoretical knowledge with right design and quality; you can be on standard level.
Let's Discuss Some of the Benefits of Online Summer Training:
1. Helps In Acquiring Necessary Skills
Summer Training is an opportunity for students to get some kind of work experience related to their domain before getting a full time job. Even Undergraduates as well as graduates can apply for this training to gain work experience.  You get to work under the experienced individual and get necessary skill and experience which is required to work as a full time employee.
2. Learn Latest And High-End Technologies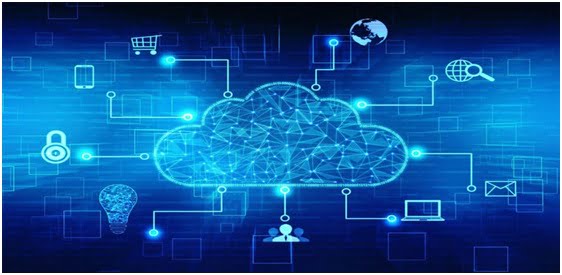 Online summer training is important for engineering student to enhance their technical skill and capability. Summer breaks are best time for students for upgrading and learning latest technologies. By joining the program, you get the opportunity to work on live projects in your selected technology so as to advance your technical skills. You can opt for any latest technology, for instance, JAVA, Artificial Intelligence, Machine Learning, Python, SAP, SAS, AWS, Digital Marketing, Data Analytics & so on.
3. Updated Course Curriculum
The course curriculum of training program is designed to meet industry criteria and thus is revised and upgraded from time to time.  After the completion of the training, you will receive training certificate and this certificate works as added advantage during project work and placements.
Must Know: The Ultimate Guide to Online Summer Training
 4. Provides Practical Knowledge
Online summer training programs help you in gaining the practical knowledge as well as the much needed exposure by joining live project training where you can easily enhance your skills for future career prospects.
5. Helps In Building Network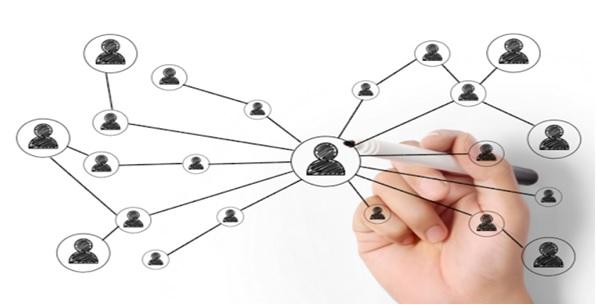 You will be able to build networks during this time you never know who and when will be helpful for you, during the period of training you will meet a lot of people in your field. It will help you to get a desired job in your field.
TO SUM UP
In today's scenario of such fierce competition everywhere, you may not be able to land with a job that can help you fulfill your and your parent's dreams, with just a degree.  Rather, you need to take a step forward from your competitors. There is absolutely no dearth of talent anywhere. Therefore, you need to learn new skills by joining Online Summer Training, which is not just in demand but also helps you evolve professionally and provides wings to your career.